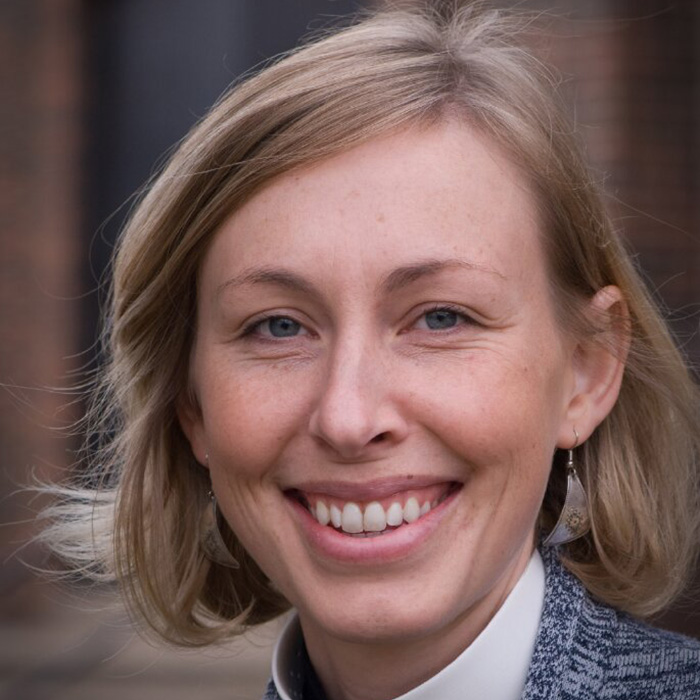 Ingrid Arneson Rasmussen
Lead Pastor
Ingrid C. Arneson Rasmussen joined the Holy Trinity community in 2013 as Associate Pastor and became Lead Pastor in 2017. Ingrid grew up in a small town in Southwest Minnesota as the daughter of a church organist, which meant that she spent more than her fair share of time under the organ pipes on Saturday nights. It's there that her curiosity about the intersection of faith, the church, and public life began. Years of study in Atlanta, GA, combined with work in a free health care clinic, led her into ordained ministry. She cannot imagine a better life's call. Ingrid lives in the Longfellow neighborhood of Minneapolis with her husband Paul, their "firstborn" golden retriever Freya, daughter Solveig, and son Lars.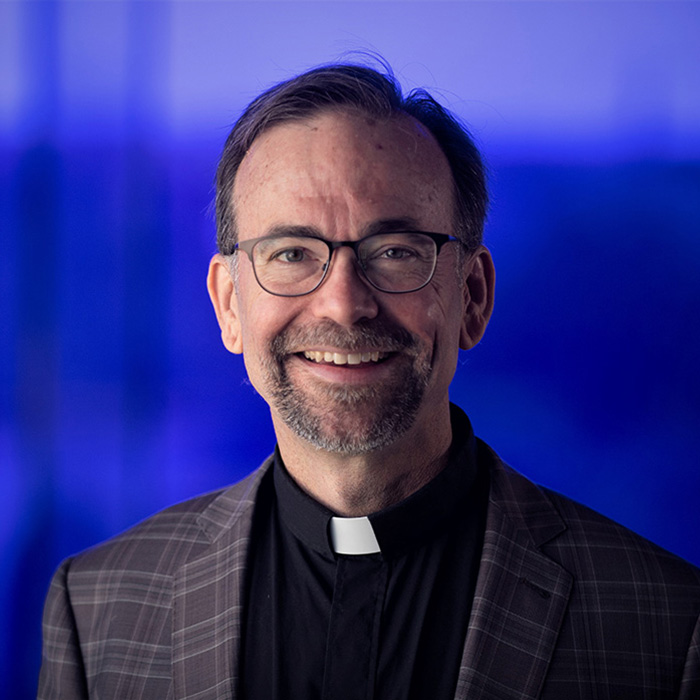 Doug Mork
Associate Pastor
Doug Mork joined the Holy Trinity staff in 2020 as part-time Associate Pastor. With some encouragement from Paul Wellstone, Doug began his working life organizing garment workers in the Deep South in 1987. He was ordained in 1997 and has served several congregations in the Twin Cities while also continuing to work both locally and nationally on labor organizing, immigration, and the intersections of faith, vocation, and economic justice. He lives in NE Minneapolis with his wife, Mary Beth Bierwagen, and has two adult daughters. In his spare time, Doug bikes, kayaks, plays in his wood shop, and brews beer.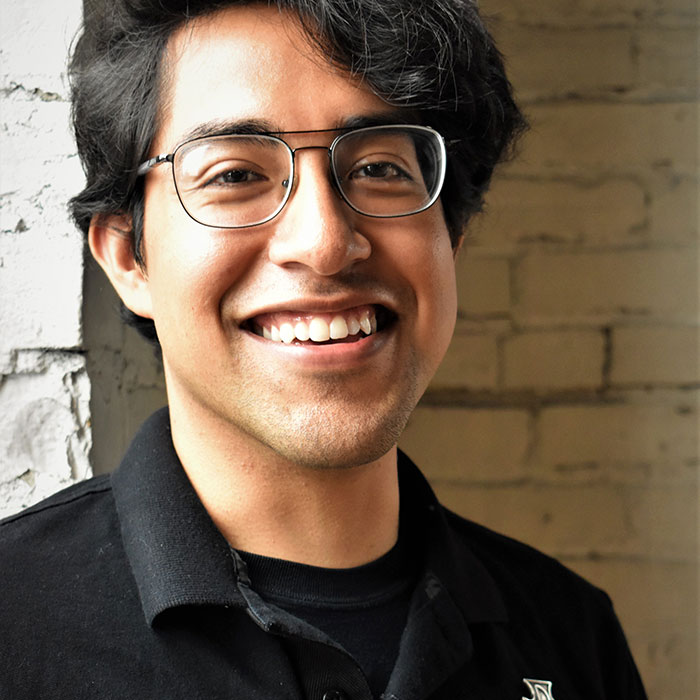 David Larson-Martínez
Community Engagement and Education Coordinator
David Larson-Martínez joined the Holy Trinity staff in May of 2020. David received his Bachelor of Arts degree from Valparaiso University and his Master of Divinity degree from Luther Seminary. Originally from Cuernavaca, the Twin Cities is where David feels most at home in the United States. David is a consecrated deacon of the Lutheran Diaconal Association and is passionate about working alongside people of all ages in their faith-life journeys. David has a mom, two older brothers, three older sisters, four nieces, and eight nephews who live between Mexico City, Mexico and Indiana, U.S.A.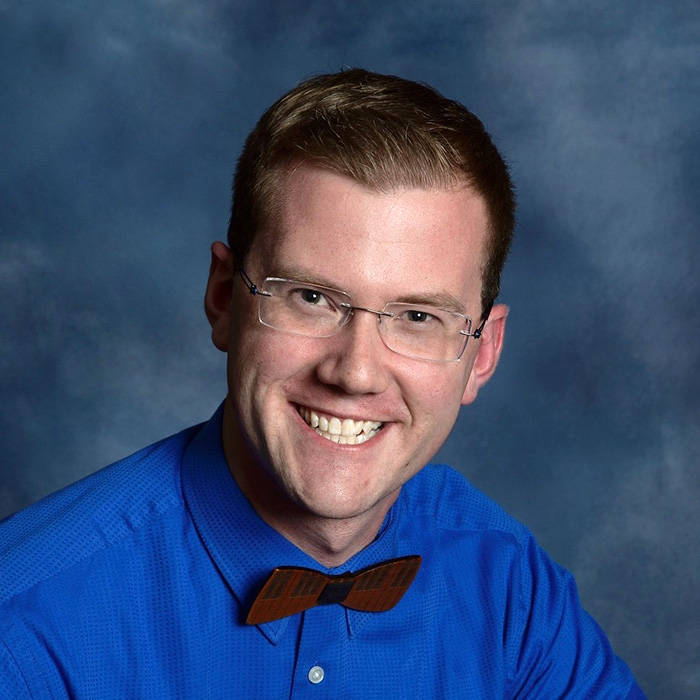 Phil was born in Madison, Wisconsin, but lived in Saint Paul for most of his childhood. Phil received a degree in organ performance from the University of Minnesota and continued his education at the University of Michigan, where he earned a degree in church music. In addition to making music at church and teaching the singers of the Minnesota Boychoir, Phil stays busy. In the recent past he has enjoyed hiking 25 of Minnesota's state parks. Phil enjoys cooking and loves to get outside and garden during the summer. His favorite holiday is Easter, but he admits to being a Christmas nut when it comes to decorating!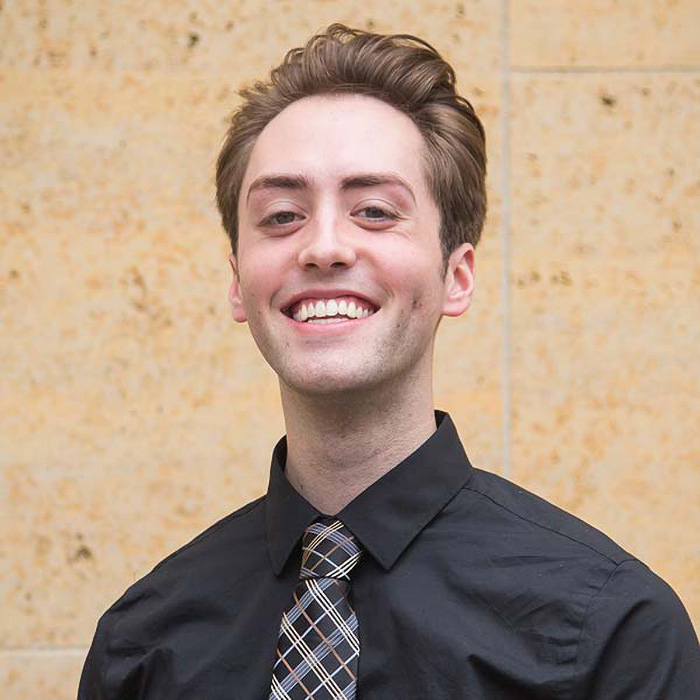 Erik Gerhardt
Youth Choir Accompanist
Erik grew up in Appleton, WI and graduated from the University of St. Thomas in 2018. He currently works at Arch Insurance Group and is a member of the Minneapolis-based choir From Age to Age. When he is not making music, Erik frequents the nearest Starbucks to fuel his studies as he works towards an associate designation through the Casualty Actuarial Society.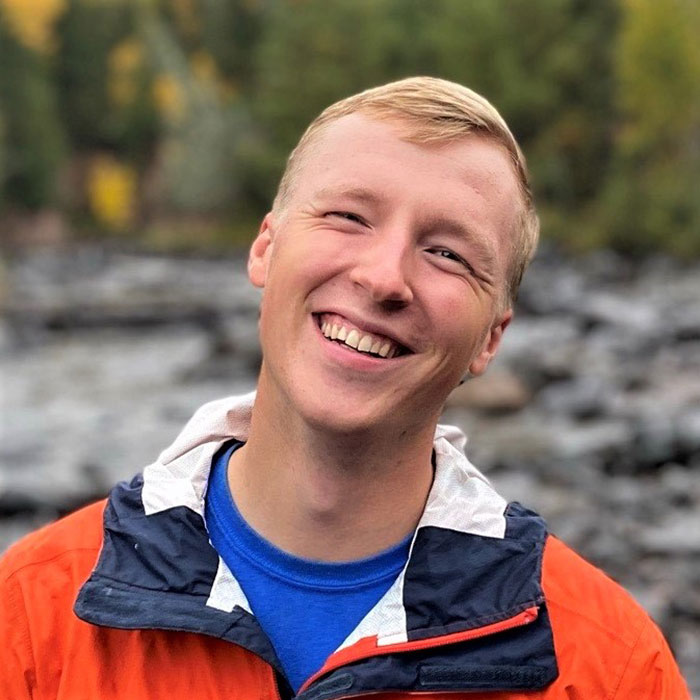 Logan Olson
Director of Gloria Ringers Handbell Ensemble
Logan joined the music staff at Holy Trinity in 2022 with the mission of building community through handbell music. Logan graduated from Luther College where he studied Environmental Science and was a member of Luther Ringers and the Nordic Choir. He has a strong passion for environmental protection and justice which led him to his day job as a Restoration Technician with the Anoka Conservation District. Handbells have been an enriching part of Logan's life for over a decade, and he loves to share his passion for this unique art form with the Holy Trinity community.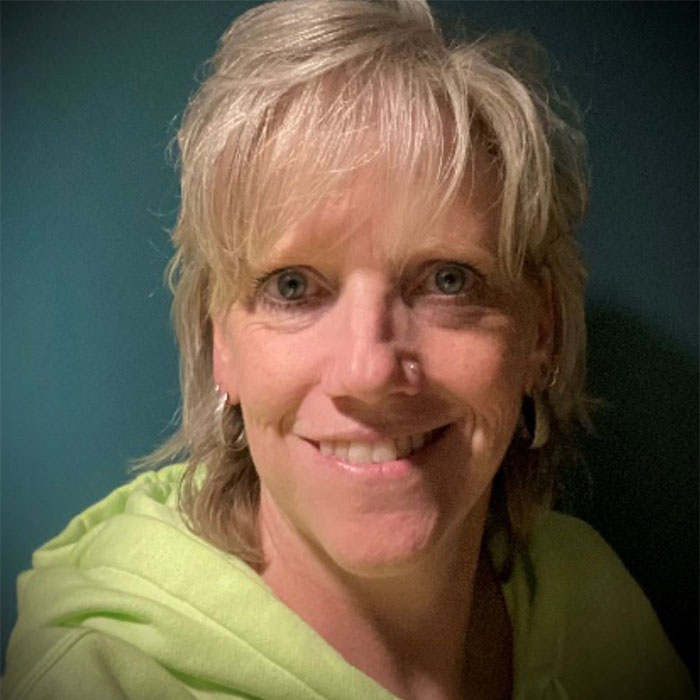 Kathy Ekwall
Communications and Congregational Coordinator
Kathy Ekwall was a graphic design student at Brown Institute in 1994 when Holy Trinity posted a help wanted ad on the school's bulletin board. Kathy was hired as a part-time custodian, a position she planned to keep for about a year, until she finished school. Then she decided to stay a little longer to help pay for student loans. The people at Holy Trinity began to feel like family, and the job didn't feel so much like a "job," so she decided to stay a little longer. That "little longer" has turned into almost three decades! Kathy also worked full-time as a graphic designer/project manager at the Star Tribune, then as a Marketing Operations Manager at Contact Marketing, before Pastor Ingrid recruited her to join Holy Trinity full-time in her new position as Communications and Congregational Coordinator.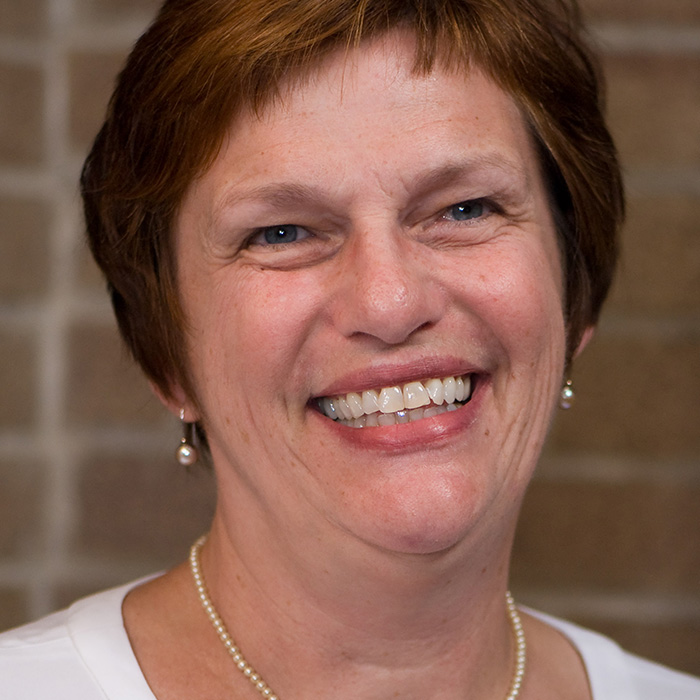 Sue Roberts
Publications Coordinator
Sue Roberts and her husband Bill joined Holy Trinity in 1987, shortly after moving to Minneapolis. All three of their children (Will, Lucy, and Liza) were baptized and confirmed at Holy Trinity. Sue joined the staff at Holy Trinity in the fall of 2014 as a part time publications assistant. Sue works some of her time in the church office and some from home to help generate publications, including the weekly worship bulletin and the Community Church newsletter. In her spare time, Sue enjoys musicals, yarn stores, and traveling.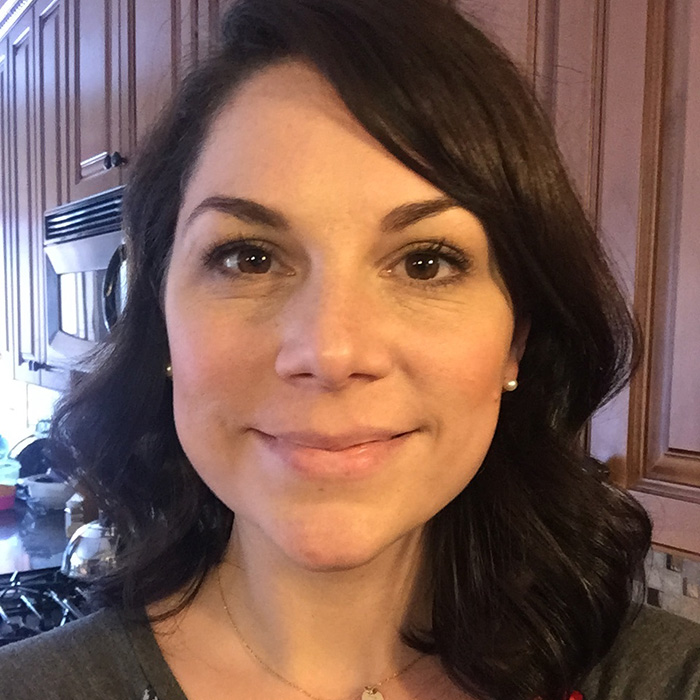 Kaia Ellis
Financial Administrator
Kaia Ellis joined Holy Trinity's staff in April, 2020. Kaia holds a bachelor's degree in Economics from St. Lawrence University and a Master of Accounting and Financial Management degree from Keller Graduate School of Management. Kaia grew up in Minneapolis and she's looking forward to reenergizing her connections with the city of her birth. South Minneapolis' wonderful neighborhoods are familiar to Kaia, as she used to attend church at Mindekirken, just "down the road" from Holy Trinity. Kaia now resides in Apple Valley with her husband, Kevin. They are the proud parents of Conner, Teagan, Finley, and their doggie pal, Rascal.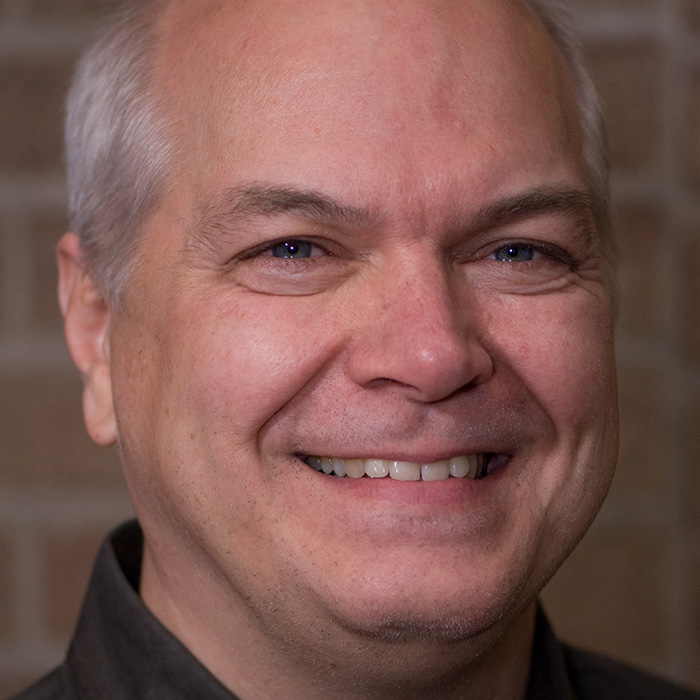 Nolan Gusdal
Building Maintenance
Nolan Gusdal grew up on Chicago's South Side in the 1970s. Memories of running around the building and grounds of Trinity Lutheran Church as a pastor's kid influence his passion and care for Holy Trinity, where he easily gets in the recommended 10,000 steps per day! Nolan is a proud member of the Minnesota Association of Church Facility Managers, which is a great resource for networking with other church building managers. Hired at Holy Trinity in 2006, Nolan takes pride in maintaining this sacred place of worship. Nolan loves spending his spare time with his three children, Sara, Seth, and Isaac, and with his energetic little grandson, William. He's very happy when he can get them all to accompany him on his annual trip to visit his parents at their cabin in Manitoba each summer, one of his favorite family rituals. For exercise, Nolan likes to play basketball and soccer.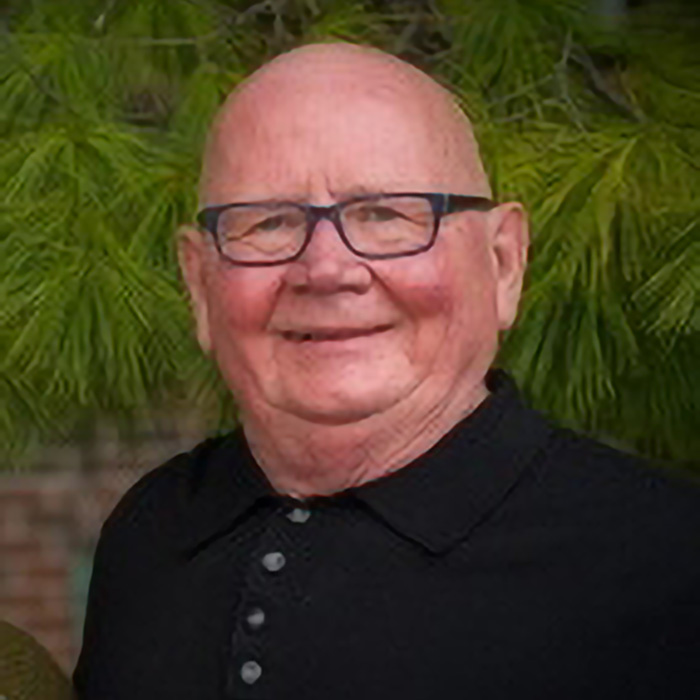 Dennis Nordholm
Custodian
Dennis Nordholm became a part-time member of Holy Trinity's custodial staff after retiring from his day job. Dennis works diligently with the other members of our custodial team to keep the Holy Trinity campus clean, tidy, and functioning well. Dennis grew up in the Longfellow neighborhood and liked it so much he never left! He graduated with a B.A. from the University of Minnesota more years ago than he's willing to share, and he's been a member of Holy Trinity his entire life. As a child, Dennis was baptized at Holy Trinity, and he met his wife Linda at the church almost two decades ago. Linda brought three children into her marriage to Dennis and they now enjoy spending time with their five grandchildren. In his spare time, when he's not entertaining his grandkids, Dennis enjoys birding. Be sure to say "hi!" if you see him caring for our church building in the evenings or on Sunday mornings.